Kempegowda International Airport Bengaluru (BLR Airport) has opened Terminal 2 (T2) for international operations.
Referred to as the 'Terminal in a Garden', T2 is a tribute to the garden city of Bengaluru. The terminal is meant to be a 'walk in the garden', with passengers traveling through over 10,000m2 of green walls, hanging gardens and outdoor gardens. Located on the eastern side of Terminal 1, T2 spans 255,661m2 and is equipped to handle 25 million passengers annually.
The terminal features spacious check-in counters and self-bag-drop counters to facilitate swift and hassle-free check-in processes. Passengers arriving at T2 can expect easy transfers and streamlined immigration and customs procedures.
Additionally, T2 will be providing passengers with a multitude of choices when it comes to retail and F&B in the next few months. These options encompass an array of cuisines and shopping options and focus on catering to the global traveler. T2 also features an international lounge that enables travelers to relax, recharge or attend to their work in a comfortable setting.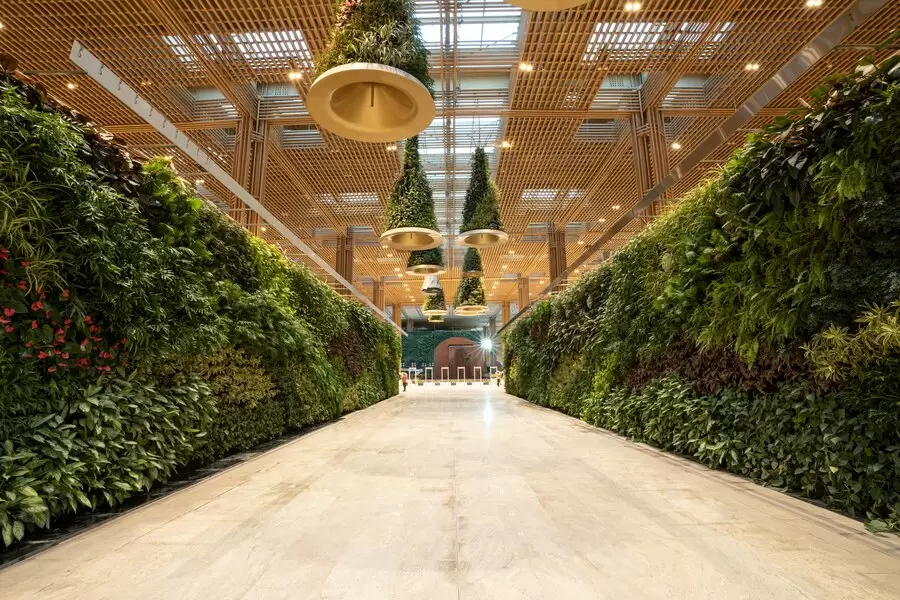 To improve access to T2, an additional 4.4km-long access road called the Terminal Boulevard was inaugurated earlier in 2023. This road connects to T2 departures and arrivals, providing a comfortable drive without any traffic signals. Passengers arriving at T2 can be picked up by their cars at the parking area. Complimentary shuttle services are also available at regular intervals between T1 and T2 for passenger convenience.
Hari Marar, managing director and CEO of Bangalore International Airport (BIAL), said, "The commencement of international operations at Terminal 2 represents a major milestone for BLR Airport. With this move, international operations will be exclusive to T2, while our domestic operations will be divided between T1 and T2. We are committed to providing our passengers with an unparalleled travel experience, and T2 reflects our dedication to delivering world-class facilities and services. With our expanded international operations, we look forward to strengthening Bengaluru's connectivity to the rest of the world."
Read more of the latest construction and architecture updates from the passenger terminal industry, here.