Swedavia has opened the first phase of its new Terminal 5 food and beverage Marketplace at Stockholm Arlanda Airport, Sweden.
The Marketplace provides a variety of food, beverage, retail and other services concentrated in an area with 11,000m2  of floorspace right next to the new state-of-the-art security checkpoint. Many of the food and beverage concepts are completely new to the airport.
Charlotte Ljunggren, chief commercial officer at Swedavia, said, "Our vision for the new Marketplace is to make shopping, food and beverages part of the experience for those heading off on their travels. There should be a range of different options in terms of both restaurants and shops, which will suit many different needs. This investment is Swedavia's biggest ever in the commercial offering at Stockholm Arlanda, and with it – together with the new, modern security checkpoint – we will significantly improve the passenger experience at the airport.
"Our new focus is on competitiveness, value for money and a broad offering rather than 'luxury shopping' for all the passengers – up to 100,000 a day – who pass through the Marketplace before their flight. Many of our partners are now also choosing to invest significantly in totally new concepts and their largest outlets ever. Among other changes, the new tax-free store will be unique at Arlanda and twice the size of the previous outlet."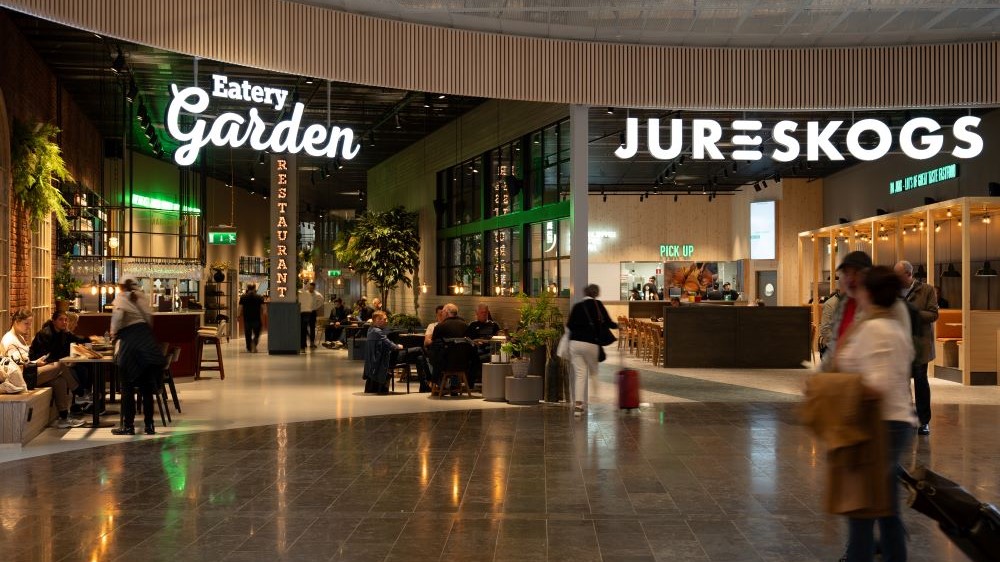 After the first part of the Marketplace opens, the commercial offering at Arlanda will gradually be developed with a finalized opening date of late 2024/early 2025. In late 2023/early 2024, Swedavia will open The Veranda, with 4,000m2 of floorspace housing a brand-new fine dining concept and Food Hall, among other offerings.
"When you are traveling, no matter what the purpose of your trip is and whether you travel frequently or rarely, you are outside your usual, everyday environment as soon as you get to the airport, which means both your shopping behavior and needs change. While online shopping is experiencing ever stronger growth, experiences and inspiration during physical shopping trips, which take place less often, are also growing in importance. We have seen that passengers are receptive to new products and inspiration, and we want to give travelers both unique and local offerings and make their visit to our Marketplace an experience," added Ljunggren.