Newcastle International Airport in the UK and executive lounge provider Aspire have unveiled plans to upgrade the airport's current executive lounge with a £1.7m (US$2m) investment.
The six-month project, which is expected to be completed in early 2024, will see a fully refurbished and extended executive lounge facility for passengers to enjoy prior to boarding their aircraft. The lounge partnership with Newcastle International Airport will create an additional 17 long term jobs.
The refurbished executive lounge, which has been designed in collaboration with commercial interior designers DV8 Designs, will be able to accommodate over 100 additional passengers and will have three product tiers on offer – Aspire, Aspire Premium and Aspire Business.
Food and beverage will be available across all product tiers as well as charging facilities, high-speed internet, digital newspapers and the latest magazines, plus HD television and flight screens. Aspire Business will benefit from exclusive self-service food and beverage options and bespoke private and open working spaces targeted to the business traveler. Aspire Premium will launch a luxury fully hosted table service product akin to a high-end restaurant with freshly prepared meals and dedicated staff.
Dean Ward, director of commercial at Newcastle International Airport, said, "We are thrilled to be able to share our plans for our brand-new Aspire lounge. This development is a testament to our longstanding, and collaborative, partnership with Aspire and we are very much looking forward to passengers experiencing the final product.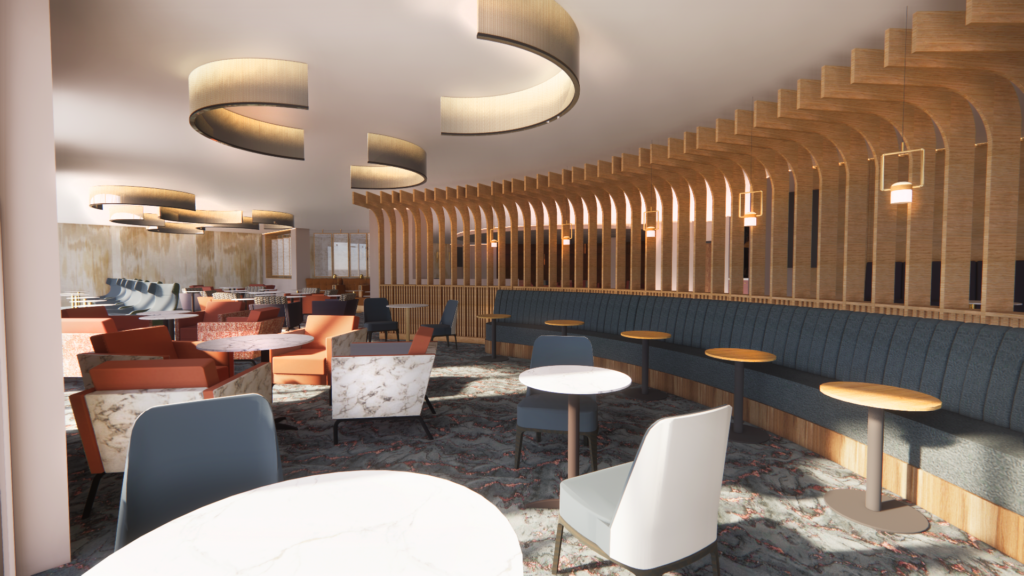 "As the North East's largest airport, we are committed to providing the best possible passenger experience and this development forms an important part of a multi-million-pound investment in the security search area and departure lounge food and beverage facilities ahead of the summer 2024 season."
David Collyer, UK and Ireland director of Aspire Lounge, said, ''We are delighted that Newcastle International Airport has again selected Aspire as its lounge provider. Aspire is the UK's and Europe's largest airport lounge brand. With 34 years of airport hospitality experience, we are constantly innovating to ensure we are at the forefront of guests' needs, travel trends and digital innovation ensuring we can deliver against our brand promise of the 'The Perfect Start' for today's travelers."
To find out more about Newcastle International Airport's latest developments, click here.