Austin-Bergstrom International Airport (AUS) has launched a new mobile-friendly platform for passengers, called Experience AUS.
By texting 'Austin' to 56512, travelers of all ages can explore the Texan airport. The interactive platform includes live music schedules and performance locations, as well as art tours. Users can also participate in airport games and activities, learn how to offset their carbon footprint, and earn travel rewards.
Under 'Activities and Games', users can choose adventures such as a Selfie Scavenger Hunt, baggage-level, pre-security and post-security image searches, and 'Bird Watching' to identify aircraft that land at Austin-Bergstrom.
Clicking 'Connect with AUS' takes users to links such as the airport's website and social media platforms. Parking information and maps of the Barbara Jordan and South Terminals are also available.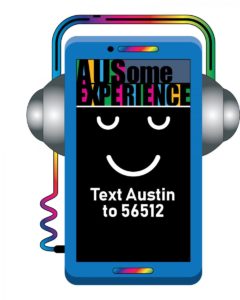 "Experience AUS is a free platform that enables the user to get the most up-to-date information without having to download an app or navigate complicated searches," said Cory Hurless, Austin-Bergstrom International Airport arts, music and graphics program manager. "Some of the goals for the Experience AUS platform are to increase engagement with the traveling public and to make it easier and more fun to get up and experience the flavor of Austin through our amazing local art and music programs."