Radical Storage has analyzed data on the top 100 airports in the world (by passenger numbers) to uncover the world's best airports to visit for the best dining experience.
The analysis also used data from online directories such as Yelp and Google Maps, menu PDFs from eatery websites and social media posts from the eateries, in addition to the plant-based database HappyCow to determine which airports offer the best eating experience.
Incheon International Airport in Seoul, South Korea was found to be the world's best airport for food, with 270 options to choose from and a typical main menu or lunch item costing an average of US$8.18.
Manchester Airport was reportedly the best in the UK for food, with 30 eateries to choose from and the UK's widest variety for vegans and vegetarians with 26 options. Zürich Airport in Switzerland was the world's best airport for vegans and vegetarians, with 36 options registered online, rated a higher-than-average 3.8 out of 5 stars. Those following a gluten-free diet will have the easiest time in Atlanta's Hartsfield-Jackson International Airport with 36 options, followed by Boston's Logan International with 30 options.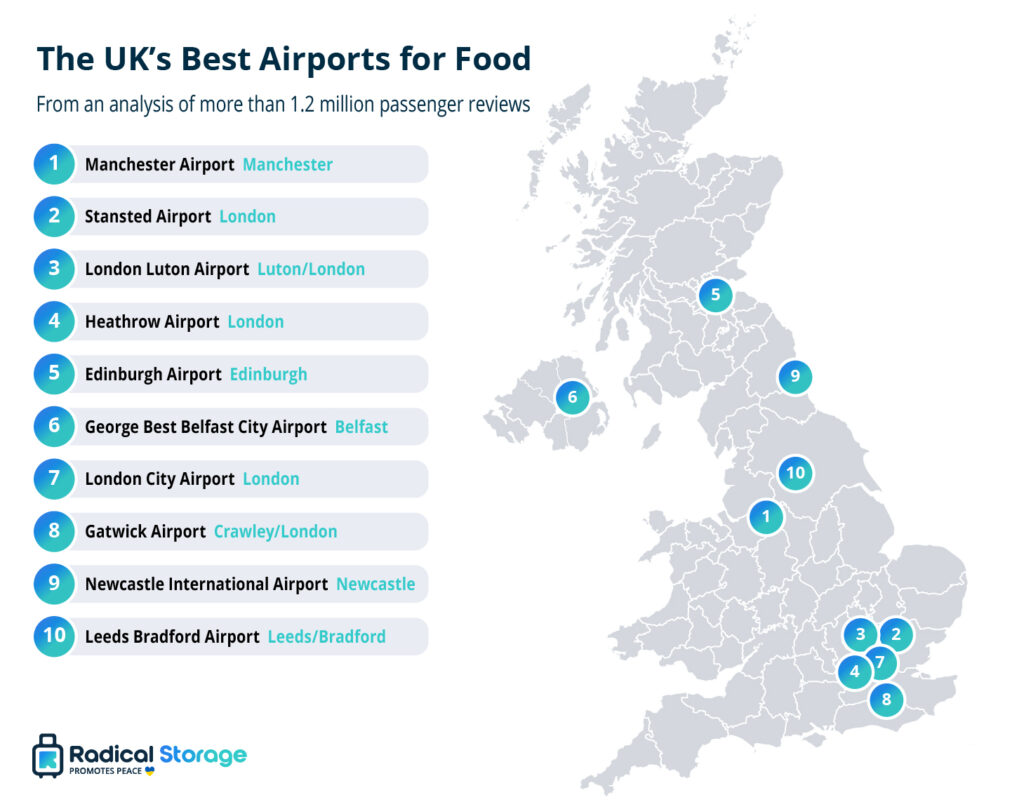 Tan Son Nhat International Airport in Vietnam has the lowest average food cost: one main or lunch item would cost US$2.75 (£2.21). Japan's Kansai International Airport had the highest average cost at US$34.02 (£27.29).
For more key food and beverage updates from the passenger terminal industry, click here.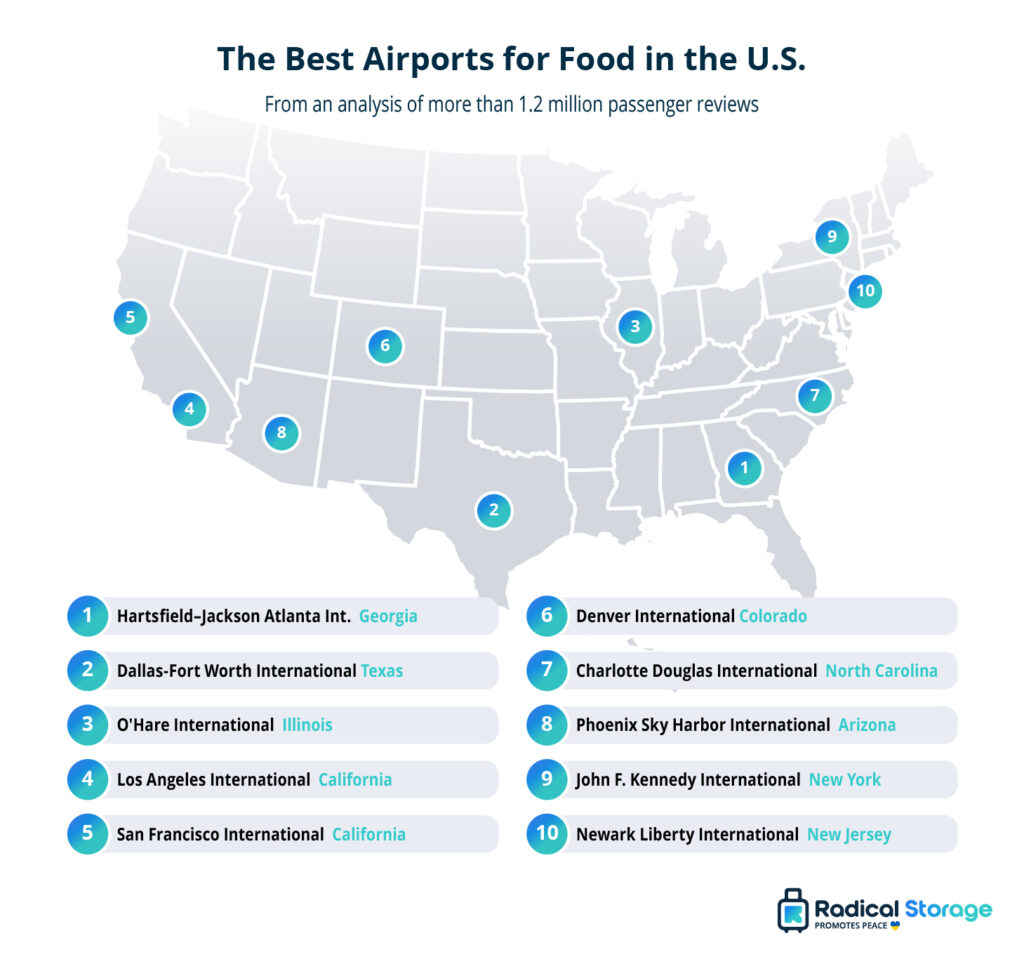 The full findings reviewing the best airports in the world for food and restaurants can be found here.